In Newton Abbot we have some excellent successful exporting companies that contribute to growing and balancing our economy. In addition they provide jobs and skills for our local workforce, we are truly fortunate to have such award winning companies here.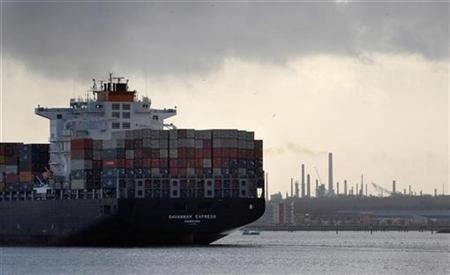 However the national picture is not so rosy. UK exports fell in the first quarter of 2015 by 0.3% whilst imports grew by 2.3%, affecting our net trade performance and slowing our GDP growth. We all enjoy a trip to the shops but it is not healthy for our growth to rely on consumer spending.  We have to trade as well, by nourishing our companies who have the ability to drive growth through their marketing expertise, despite difficulties caused by referendums, Eurozone economic frailties, difficult world trading conditions and a fluctuating pound.
Rather than reporting on yet another round of choking government accounting measures, Labour prefers supporting a growing balanced economy, which improves wages and increases tax receipts that fund our public services and the strategic projects we need.
We have always maintained that if you do not sell enough you will never be able to cut costs fast enough.
The British Chambers of Commerce has downgraded its UK GDP growth forecast for 2015 from 2.7% to 2.3%. This follows a trend of declining growth since the second quarter of 2014. (Q 2-0.8%, Q3-0.7%, Q4-0.5% and Q1 2015 0.3%).
John Longworth, Director General of the British Chambers of Commerce, said:
"The one area which causes most concern is the increasing trade deficit. The growth we see is built on consumer spend and this has been a systemic weakness for years. Despite good intentions, we are heading the wrong way. The trade deficit is an economic time-bomb waiting to go off. We have to confront it head-on and that means getting more of our businesses exporting their goods and services overseas. Restructuring our economy in this way remains the best route to securing high levels of sustainable growth over the long-term."