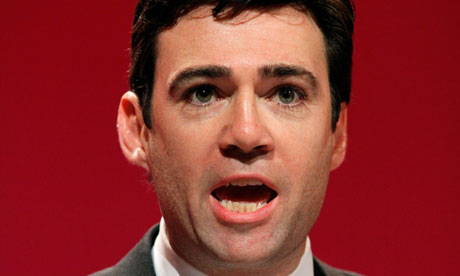 This follows a warning this week by the Conservative Chair of the Health Select Committee that a continuation of current Conservative plans could lead to "top-ups and charges" for NHS treatment.

Labour has already made a commitment to raise an extra £2.5 billion a year for the NHS through a Mansion Tax on the highest-value properties over £2million , tackling tax avoidance and a new levy on tobacco companies.

David Cameron was asked today to match Labour's additional £2.5billion for the NHS and failed to do so.

The review also endorses key planks of Labour's NHS plan, including:

• full integration of NHS and social care and a greater role for Health & Well-being Boards;
• better access to primary care through recruiting more GPs;
• faster access to cancer tests, as set out by Ed Miliband last weekend;
• a stronger focus on public health with action on food reformulation and tobacco; 
• new rights and support for carers; and
• a shift towards a preventative NHS with mental health care at the centre.
Andy Burnham MP, Labour's Shadow Health Secretary, said:

"This report lays bare the inadequacy of Tory funding plans for the NHS which, if left unchanged, will trigger an NHS crisis in the next Parliament.

"David Cameron's decisions will leave patients facing even longer waits and raise the spectre that a re-elected Tory Government would have to introduce rationing, cuts and charges. 

"I am encouraged by the authoritative endorsement for Labour's plan for the NHS, including full integration of health and social care with more support provided in the home. This important reform, alongside Labour's extra £2.5 billion investment in the NHS– on top of Conservative spending plans – through a Mansion Tax and a levy on tobacco companies, will go a long way towards solving the financial challenge.

"Labour today welcomes this report and calls on the Government to say whether it is prepared to match our plans."